Silicone Mouldings
Butser Rubber are an established UK based manufacturers of Silicone mouldings. We are suppliers of a number of industries including Automotive, Aerospace, Oil & Gas and Defence. We have the machining facilities to injection, compression, and transfer mould complex designs to drawing.
Our facilities allow us to manufacture silicone rubber mouldings using injection, compression and transfer moulding from 10-90 IRHD and shore A. Silicone mouldings can be manufactured in a range of colours, including colour matching to specification. We also provide a number of specialist silicone materials including high/low temperature silicone, conductive silicone, metal loaded silicone, food quality approved silicone mouldings (FDA approved) (see our materials page for more information). Butser Rubber can also bond rubber components within a sub-assembly if required.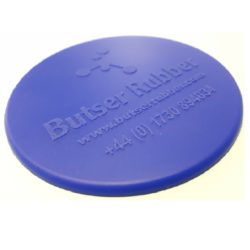 Custom Silicone Moulding
We work vigorously with our clients to develop entirely bespoke silicone products within the required project lead times. Our experience in silicone moulding allows us to factor in cost saving, lead time and feasibility into clients designs providing a market leading product to our consumers. For further information or to request a quotation, please contact our team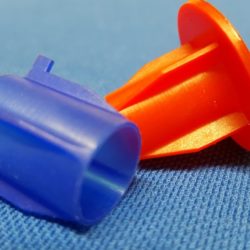 Silicone Production
Continuous investment in our silicone manufacturing facility ensures we remain at the cutting-edge of silicone manufacturing. We have the in-house capacity to mass produce items for short, medium and long term project durations. On the other end of the scale, Butser Rubber work with clients requiring high precision one-off prototypes for product development. Please contact our team for further information.
Silicone Production Standards
We can manufacture your Silicone Rubber Mouldings to industry quality standards such as ISO 3302 Class M2 and have a range of Silicone moulding materials including Food & WRAS approved silicones. When contacting our team please let us know your quality standard requirements. Please note that the raw silicone compound is approved to WRAS, not the actual silicone rubber moulding as this is specific to your design.
Silicone Project Examples
Silicone Gaskets
Silicone Diaphragms
Silicone Flame Retardant Seals
Silicone Conductive Rubber Gaskets
Silicone Edge Protection Strips
Silicone Extruded Profiles – A, D, e, h, L, P, T, U, V and Y section
Silicone Wiper Blades
Silicone Lip Section